Scheduled
E-Tour of Salzburger Land 2022
The E-Race at the Flachau E-Bike Festival 2022 is probably one of the most spectacular races in e-bike sport and brings an international squad of top riders to Flachau. Over the course of two days, the athletes will battle their way through alpine terrain on their e-bikes and cross a mountain pass, rock the single trails, master extreme climbs and gain experience that will push them to their physical and mental limits. Unique in Flachau: on Saturday evening the riders will get really heated up, because the Bike Night Flachau is being relaunched. Over several laps on the adapted Bike Night course, the athletes battle in the dusk for the last, but all the more important qualification points. Be there!
Dates: June 24-25, 2022
Location: Flachau
Ride: 2 days | 150 km | Vertical drop : +5000m / -6000m
Basic Registration fee: €199 until 30th April / 30th April until 15th June €249.

Included in the Basic registration:
Timing device and race tracker
Rider bag and equipment boxes transport to each stage
Battery transport to tech zones
Water point nutrition throughout the race route
Race medical services
Bike wash and security after stages
Sponsor provided participant gifts
Finisher medal
Rider's guide

Full Experience Registration Fee: €459 until 30th April / 30th April until 15th June €499
Includes the basic registration package plus:
Accommodation at 3 star hotel (3 nights)
Breakfast and dinner
Recovery meal after the stage
Free wi-fi after each stage
Free access to official race photos & videos
Prize money: 10'000 EUR
E-Bike World Tour 2022 | Official Teaser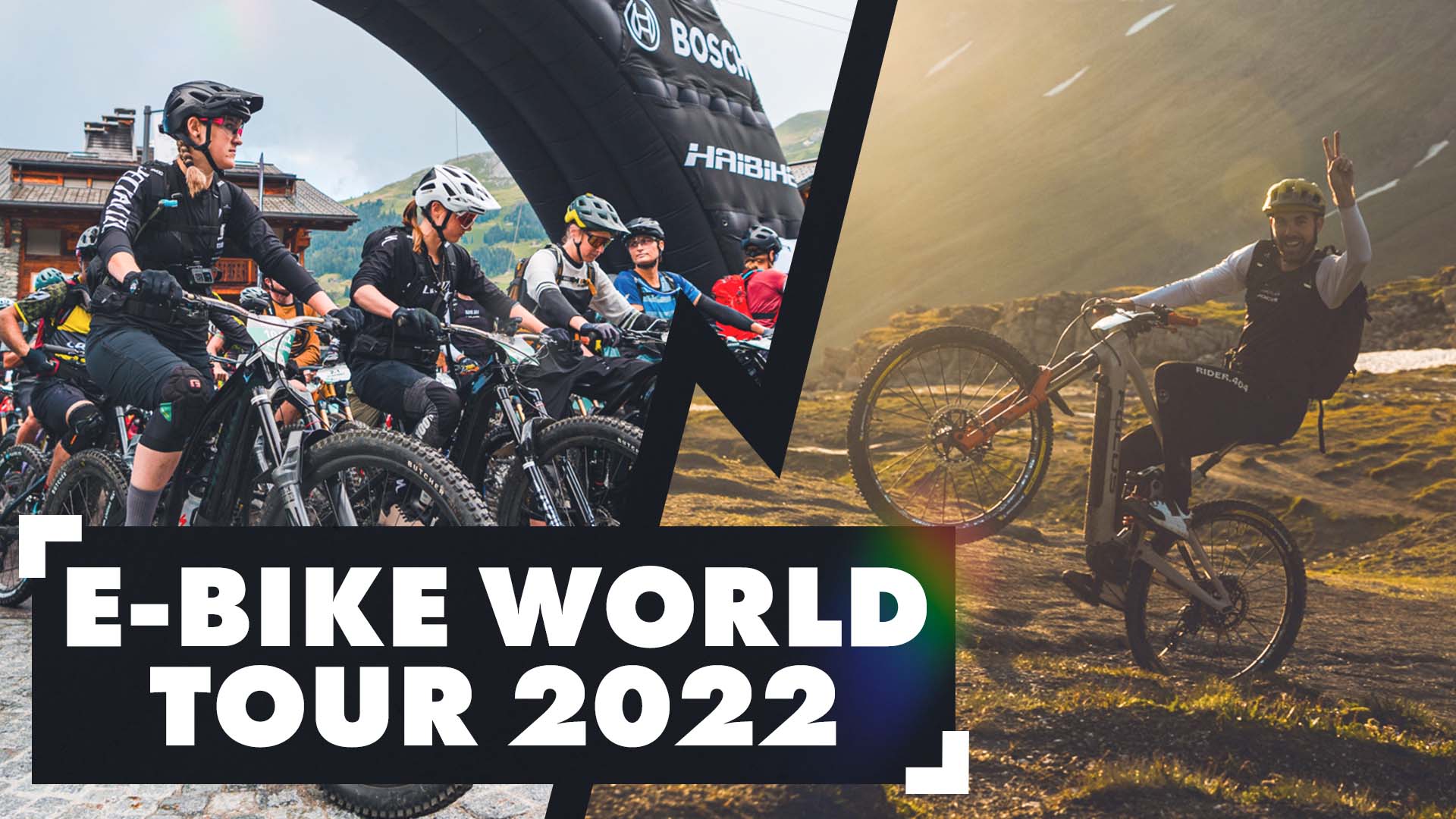 E-Bike World Tour 2022 | Official Teaser
Check out the teaser of E-Bike World Tour 2022 and get inspired! In 2022 we're visiting Flachau in Austria, Tignes & Val d'Isère high up in the French Alps and returning to Verbier for the E-Tour du Mont-Blanc.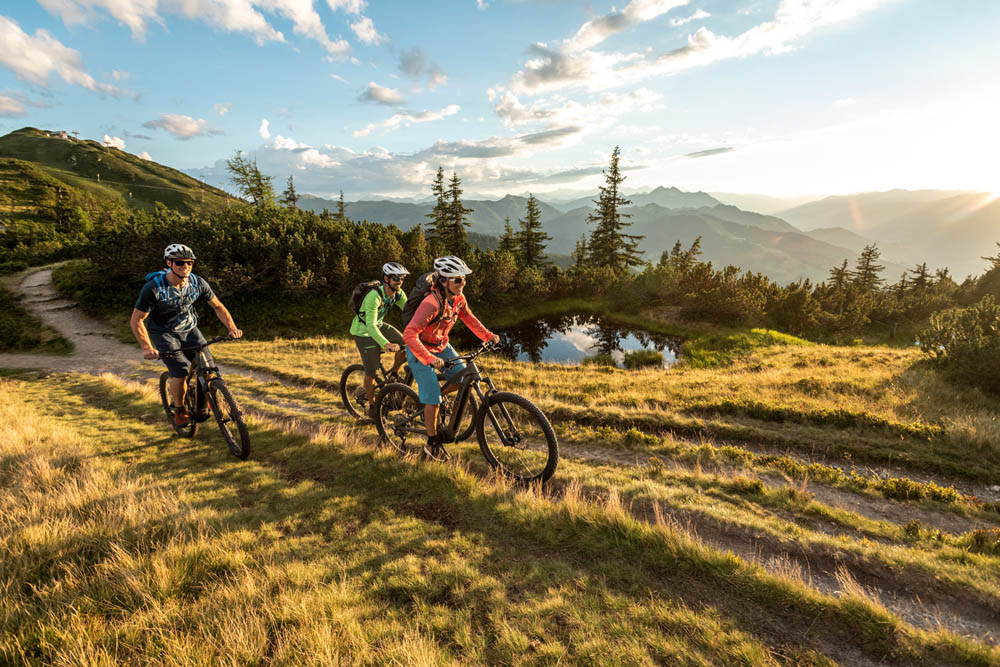 The mountains that surround Flachau are now more accessible thanks to electric assistance. Endless trails will bring you to the best views and panoramas of the Austrian Alps. And in the village of Flachau the best hospitality and the top bike brands to be tested wait for you. Click here to know more.